Case of the Month - Large cyst anterior mandible
CBCT Scanner:
Instrumentarium OP300
Scanning Protocol:
8cm x 6cm FOV; 0.2 voxels
Effective Dose:
0.08 mSV
Clinical information:
Large cyst anterior mandible on OPG, plan for enucleation. To understand nature of cyst and relations to lower teeth.
Radiographic Impression
A large, well circumscribed, mildly expansile area of low density/radiolucency was noted within the anterior midline extending from the right lateral canine interproximal space across the midline to the left lateral canine interproximal space. There is thinning of the labial and lingual cortical plates. A small, localized area of low density/radiolucency was observed associated with the apex of the mandibular right central incisor. Vitality testing of the tooth is suggested to rule out periapical inflammatory disease. The large lesion appears to primarily be associated with the apices of the endodontically treated mandibular right and left lateral incisors.
Click here to view and manipulate this case of the month CBCT on our Cloud Viewer
The following are selected images from the volume illustrating major findings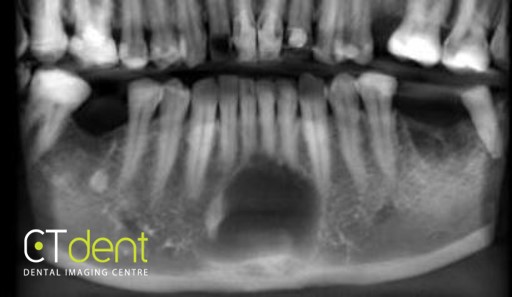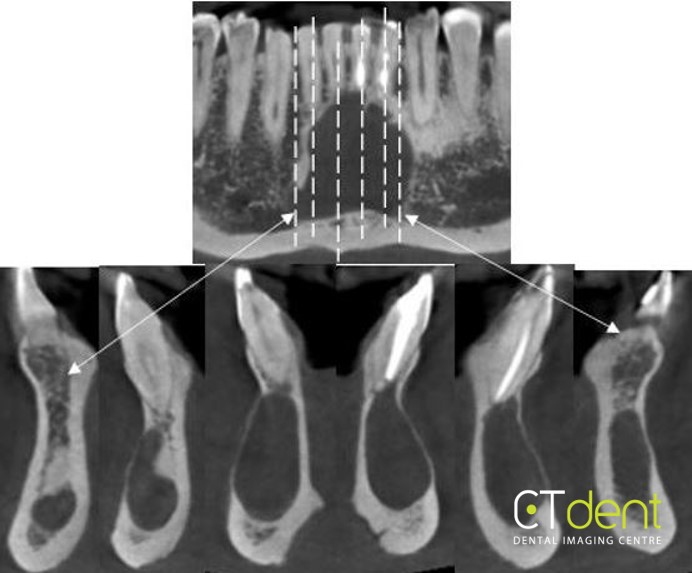 Radiologist comment: the radiographic appearances suggestive of a large residual periapical cyst; however, the large size is uncommon and other entities that should be ruled out include: aneurysmal/traumatic bone cyst, ameloblastoma, central giant cell tumor of bone. Continued clinical evaluation and follow-up as deemed appropriate is suggested.
Need more information

Call Us Today
+852-25276699