Case of the Month - Implant placement with interesting incidental radiographic findings
CBCT Scanner:
KaVo OP3D Vision V17
Scanning Protocol:
16cm x 6cm FOV, 0.25 voxel
Effective Dose:
0.12 mSv
Clinical information:
To assess bone volume for placement of implants in the Upper 5 regions bilaterally and for any pathology on the volume.
Click here to view and manipulate this case of the month CBCT on our Cloud Viewer
Radiographic Impression:
Airspace:
clinical evaluation of the soft tissues of the oropharynx is suggested; ectopic soft tissue calcifications within the oropharynx are common incidental radiographic findings that do not require treatment or referral.
Implant Findings:
measurements provided below.
The following are selected images from the volume illustrating major findings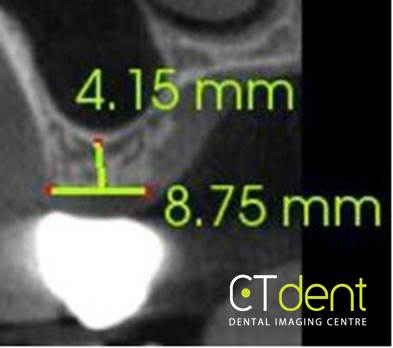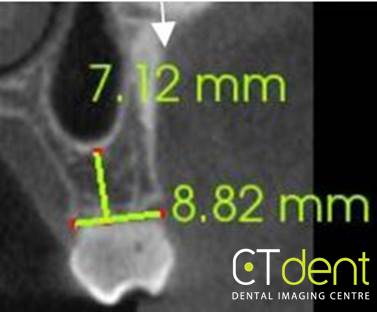 Maxillary right and left second premolar regions.

Maxillary left third molar; the third molar appears to have developed a close physical proximity with the distal buccal root of second molar leaving a corresponding developmental defect the surface of the third molar.

Radiologist comment: never seen this type of developmental defect so well delineated in 12 years of reading CBCT images.
Need more information

Call Us Today
+852-25276699